Boardman Hyundai Car Repair - Preston Hyundai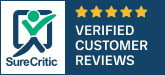 Get your vehicle repaired to industry standards at the Preston Hyundai service center. Our greater Boardman Hyundai car repair center will quickly diagnose and fix your vehicle's problem. Our professionally trained technicians have the expertise and experience to get your vehicle running at its peak performance. Whether your vehicle needs new brakes, an oil change, alignment or Ohio inspection, our Boardman Hyundai dealership is your destination. Stop by today for auto repair in Boardman OH.

Conveniently located at 7554 Market St., Boardman, OH 44512, the staff at our Boardman Hyundai car repair center is ready to work for you. Sign up for an appointment right now by completing our online service appointment form.

Hyundai Auto Service In Boardman, OH. Serving Youngstown, Warren, Columbiana, OH, & New Castle, PA..